The Top 10 Finalists of American Idol have finally gone on the road tour to take money from the coffers of the American public who can't get enough.
The tour kicked off with a first date in July 5 Portland, Oregan.
Mr Oil Rig,
Micheal Sarver
was heard to say "
This one was extremely special, because it was the first one," Michael said. "I remember telling people before the show, 'I have nerves.' And then I hit the stage, and it kind of just disappeared. I couldn't feel more at home than when I'm standing up there. It was priceless -- the feeling, the reaction, the response from the people."
Here's the group set list of the
Idol'
s tour:
FIRST ACT SET LIST

Michael Sarver
I Just Want a Girl
, Gavin DeGraw
Closer
, Ne-Yo
Megan Joy
Put Your Records On
, Corrine Bailey Rae
Tears Dry on Their Own
, Amy Winehouse (Rehab is for quitters baby!)
Scott MacIntyre
Bend & Break
, Keane
A Thousand Miles
, Vanessa Carlton
Lil Rounds
Be Without You/Just Fine
, Mary J. Blige
No One
, Alicia Keys
Single Ladies (Put a Ring on It)
, Beyoncé
Anoop Desai
Always On My Mind
, Willie Nelson/
Elvis Presley
Mad
, Ne-Yo
My Prerogative
, Bobby Brown
Matt Giraud
Hard to Handle
, Otis Redding/Black Crowes
Georgia on My Mind
, Ray Charles/Hoagy Carmichael, Stuart Gorrell
You Found Me
, The Fray

Production Number

Megan & Lil:
Can't Take My Eyes Off of You
, Four Seasons/Andy Williams
Scott & Matt:
Tell Her About It
, Billy Joel
Michael:
Suspicious Minds
, Elvis Presley
Anoop, Matt, Scott, Michael, Lil, Megan:
Beggin'
, Four Seasons/Madcon
SECOND ACT SET LIST
Allison Iraheta
So What
, Pink
Cry Baby
, Garnet Mimms/Janis Joplin
Barracuda
, Heart
Danny Gokey
P.Y.T. (Pretty Young Thing)
, Michael Jackson
Maria Maria
, Santana
What Hurts the Most
, Rascal Flatts
My Wish
, Rascal Flatts
Adam Lambert
Whole Lotta Love
, Led Zeppelin
Starlight
, Muse
Mad World
, Tears for Fears/Gary Jules
Slow Ride
, Foghat (with Allison Iraheta)
Life on Mars/Fame/Let's Dance
, David Bowie
Kris Allen
Heartless
, Kanye West/The Fray
No Boundaries
Ain't No Sunshine
, Bill Withers
Bright Lights
, Matchbox 20
Hey Jude
, The Beatles (with several other Idols)
Group Idol Finale
Entire Group:
Don't Stop Believing
, Journey (with a chorus of Steam's
N
a Na Hey Hey Kiss Him Goodbye
)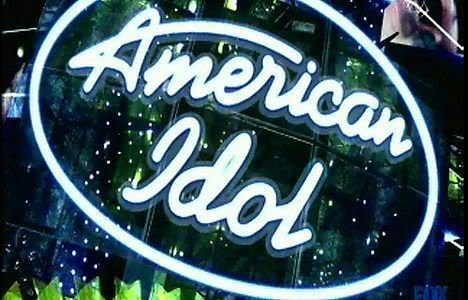 The dates for the rest of the American Idol tour are:
| | | |
| --- | --- | --- |
| July 5 | Portland, OR | Rose Garden |
| July 7 | Tacoma, WA | Tacoma Dome |
| July 8 | Vancouver, BC | General Motors Place |
| July 10 | Sacramento, CA | ARCO Arena |
| July 11 | Oakland, CA | Oracle Arena |
| July 12 | San Jose, CA | HP Pavilion at San Jose |
| July 14 | West Valley City, UT | The E Center |
| July 16 | Los Angeles, CA | Staples Center |
| July 17 | Ontario, CA | Citizens Business Bank Arena |
| July 18 | San Diego, CA | San Diego Sports Arena |
| July 20 | Glendale, AZ | jobing.com Arena |
| July 23 | Dallas, TX | American Airlines Center |
| July 24 | Tulsa, OK | BOK Center |
| July 25 | N. Little Rock, AR | Alltel Arena |
| July 26 | Memphis, TN | FedExForum |
| July 28 | Tampa, FL | St. Pete Times Forum |
| July 29 | Sunrise, FL | BankAtlantic Center |
| July 31 | Duluth, GA | Arena at Gwinnett Center |
| August 1 | Charlotte, NC | Time Warner Cable Arena |
| August 2 | Greensboro, NC | Greensboro Coliseum |
| August 4 | Washington, DC | Verizon Center |
| August 5 | Baltimore, MD | 1st Mariner Arena |
| August 7 | Atlantic City, NJ | Boardwalk Hall |
| August 8 | Newark, NJ | Prudential Center |
| August 9 | Newark, NJ | Prudential Center |
| August 11 | Long Island, NY | Nassau Coliseum |
| August 12 | Long Island, NY | Nassau Coliseum |
| August 14 | Hamilton, ON | Copps Coliseum |
| August 15 | Rochester, NY | BlueCross Arena |
| August 16 | Hartford, CT | XL Center |
| August 18 | Boston, MA | TD Banknorth Garden |
| August 19 | Albany, NY | Times Union Center |
| August 20 | Philadelphia, PA | Wachovia Center |
| August 22 | Pittsburgh, PA | Mellon Arena |
| August 23 | Cleveland, OH | Wolstein Center |
| August 25 | Columbus, OH | Schottenstein Center |
| August 26 | Auburn Hills, MI | Palace at Auburn Hills |
| August 28 | Milwaukee, WI | Bradley Center |
| August 29 | St. Louis, MO | Scottrade Center |
| August 30 | Kansas City, MO | Sprint Center |
| September 1 | Minneapolis, MN | Target Center |
| September 2 | Rosemont, IL | Allstate Arena |
| September 4 | Madison, WI | Alliant Energy Center |
| September 5 | Indianapolis, IN | Conseco Fieldhouse |
| September 6 | Grand Rapids, MI | Van Andel Arena |
| September 8 | Reading, PA | Sovereign Center |
| September 9 | Wilkes Barre, PA | Wachovia Arena |
| September 10 | Bridgeport, CT | Arena at Harbor Yard |
| September 12 | Portland, ME | Cumberland County Civic Center |
| September 13 | Providence, RI | Dunkin' Donuts Center |
| September 14 | Syracuse, NY | WarMemorial at OnCenter |
| September 15 | Manchester, NH | Verizon Wireless Arena |